The link provided above will redirect you to our student portal. Please note that it is not a one way process, and you can use the portal to just view our classes with no payments necessary! When you've been redirected, enter your first and last name into the boxes that have "New to our site?" and click next.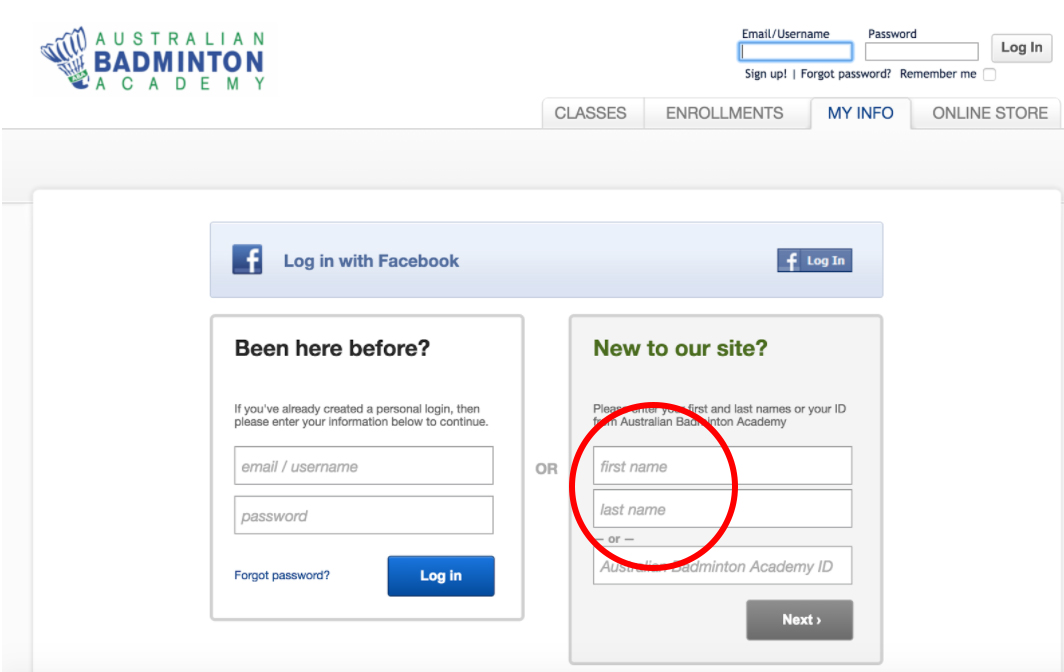 Look for your name and click on "This is me!

Note: If you do not have an account with us, you will be redirected to this page, please fill out your details as specified to register your account with us!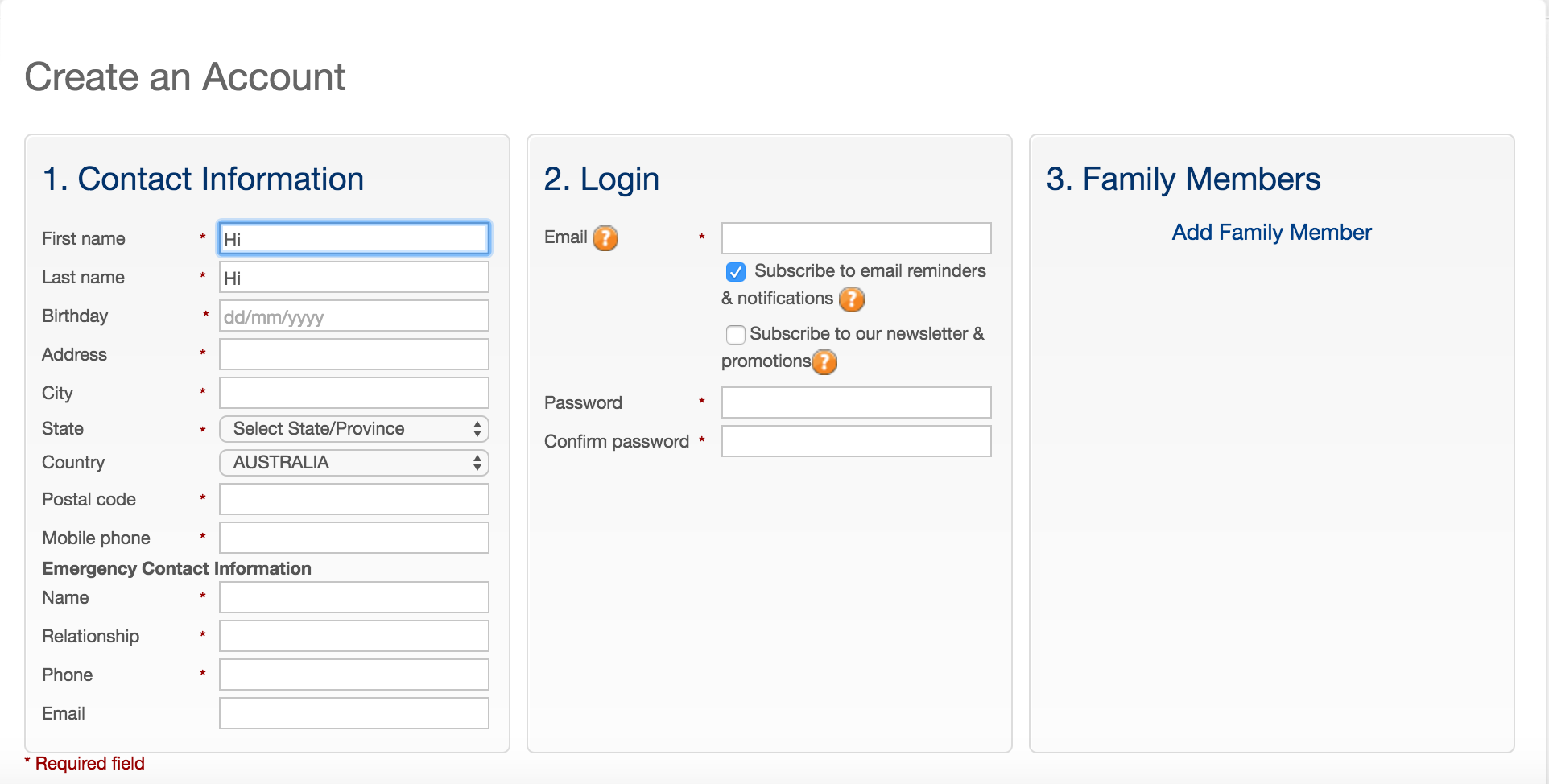 Note: If there are more than 1 instance of your name appearing on the website like below, send us an email and we'll provide you with your ABA ID, and this will only display your account.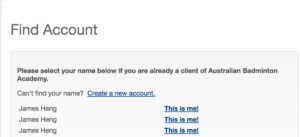 Afterwards, provide one of the following details and press next.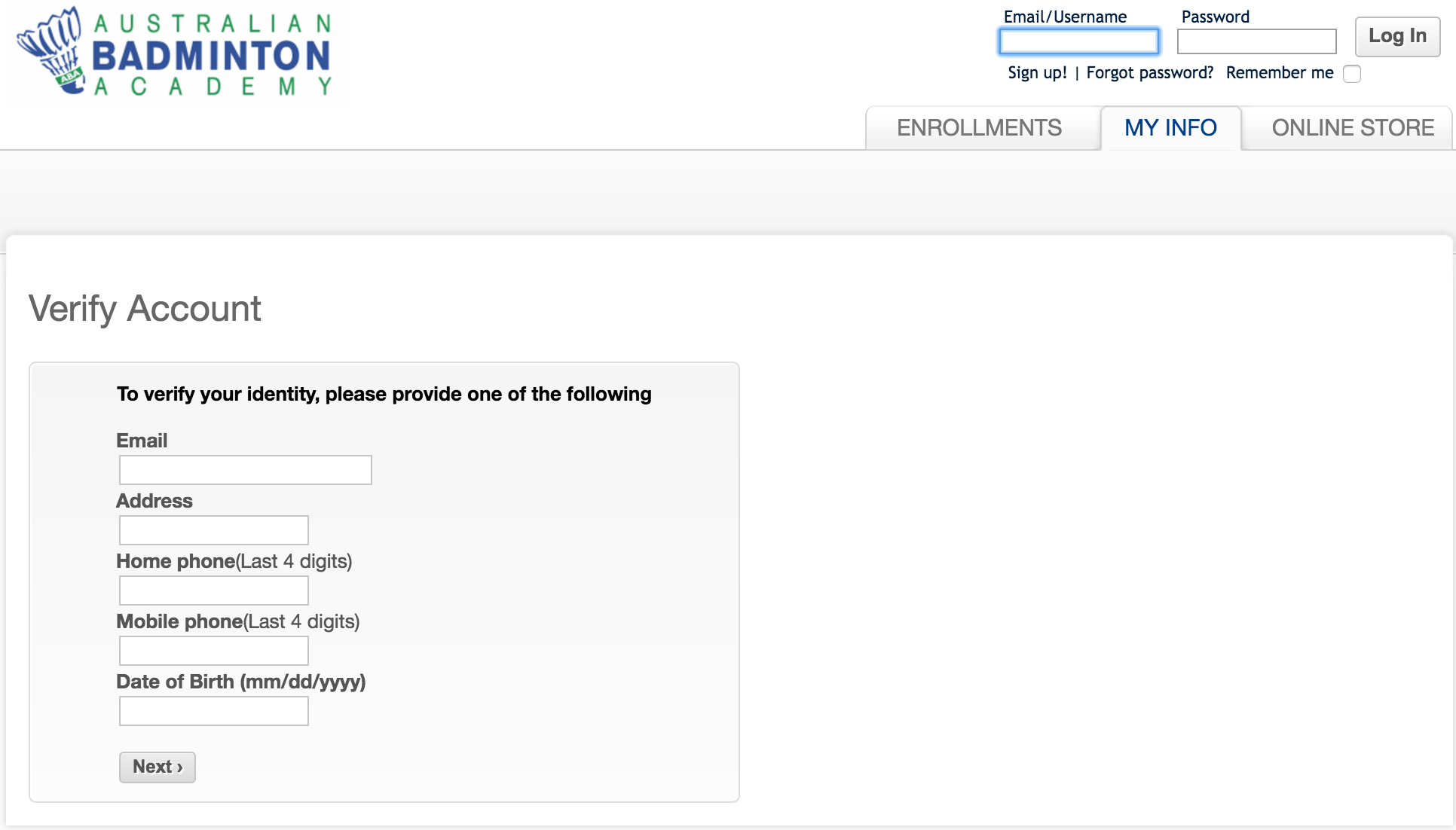 4.
Now all that's left is creating your login, fill out the details and press submit. We will then authorise the account allowing you to enrol into our classes.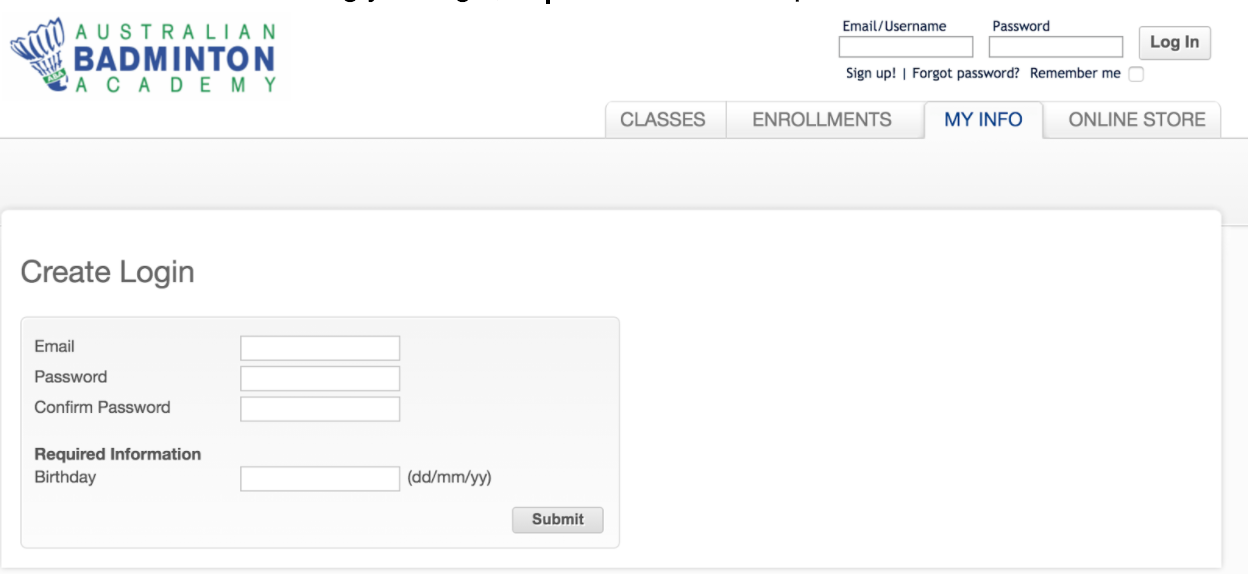 If you have multiple children or family members in Australian Badminton Academy, please Log-In and click the Add Family Members option on the right hand side to add any family members you have. If you are paying for the family member, please select Yes for the "Paid For By" option, circled in red!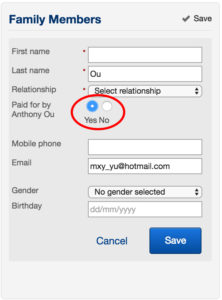 Click on the Enrolments tab. 
Afterwards, in the filters, click on the first drop down menu from 'All service categories' and select the correct term enrolment.

Our enrolments are set out in the format of: Location: Day - Level (Time),
e.g. RALC - Sun: Stage 1 (4:00pm-6:00pm)
Click on 'Sign up now!' for the class that you're interested in joining

Note: if you have multiple children and created family members in step 2, there will be more enroll buttons with their respective names. You will have to add them one at a time, after you go into the shopping screen select Continue Shopping to enrol multiple children in the same class.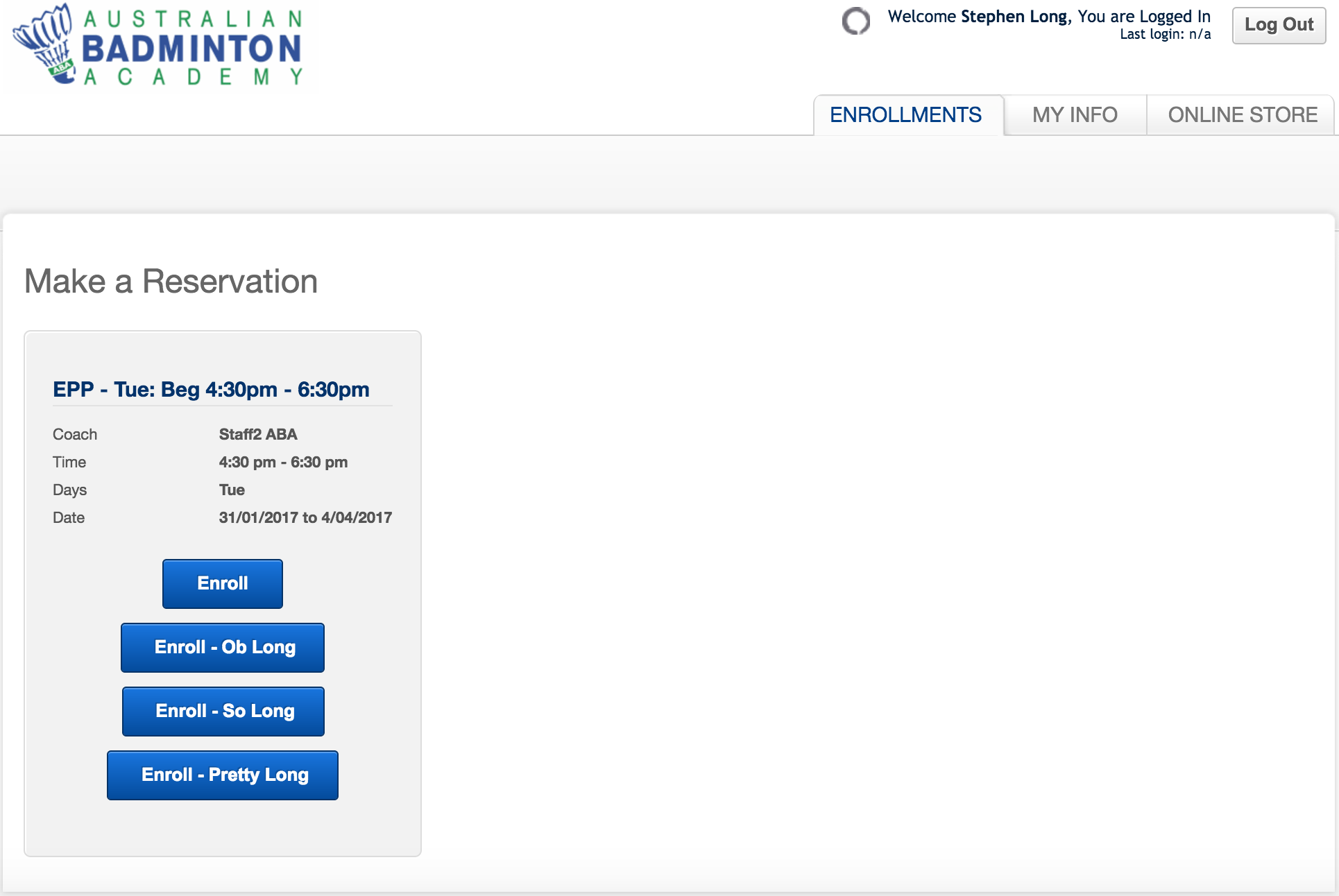 You will then be taken to the shopping cart screen! 
If you still want to enrol other family members in, just click Continue Shopping to go back to the enrolments screen!
From here you can review your purchase and/or enter a promotion code then press
'CHECK OUT'
You will then be taken to the payment gateway, and at the bottom, there will be a field with billing information, once this is filled out, press 'Place Order' and you will be enrolled into the class!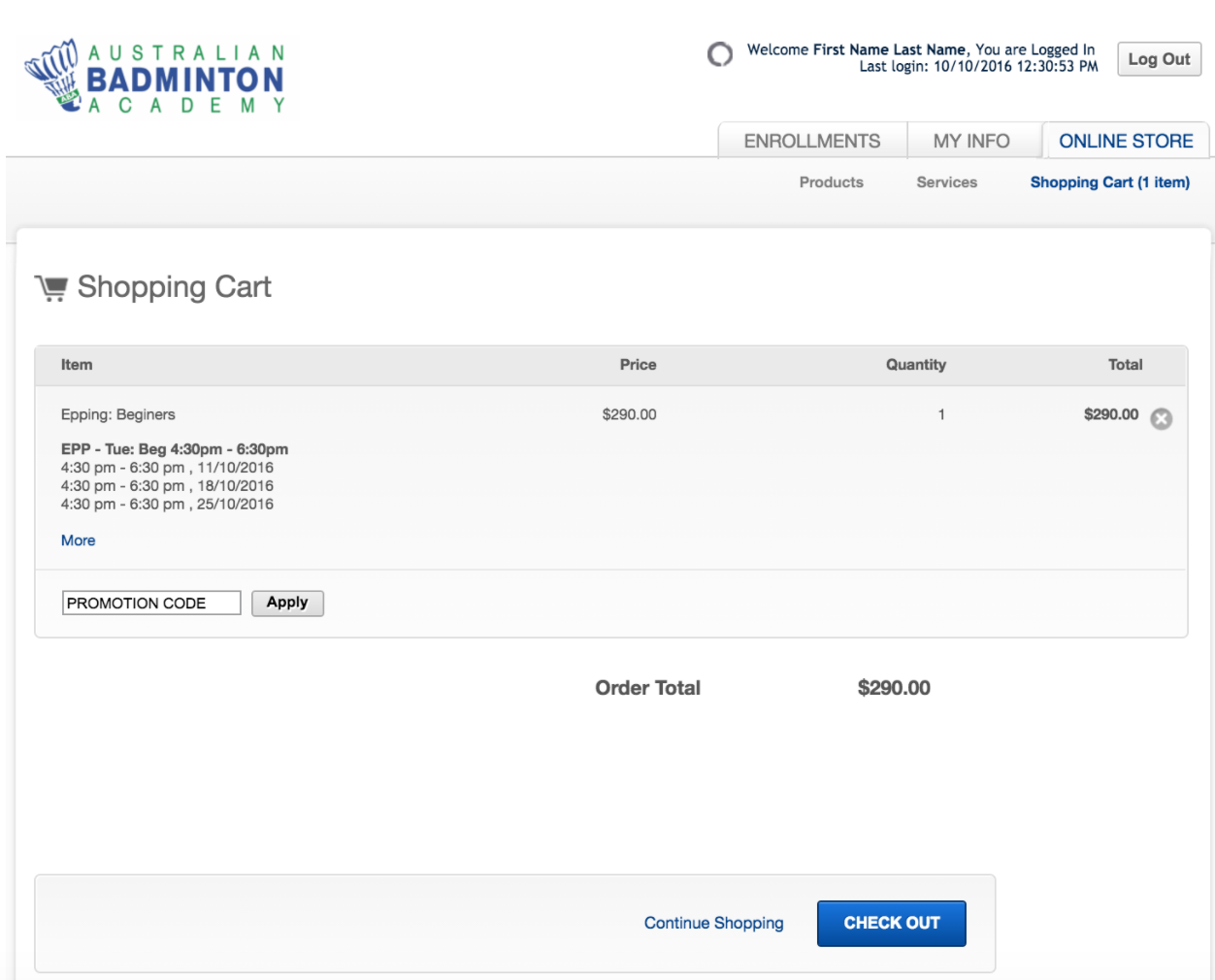 Once you have paid you will get a confirmation email and a receipt sent to your email. If it does not come through, please first check all your junk and spam folders to see if it's been redirected there! If it's still not there just give us a call or send an enquiry and we will resend the emails to you.