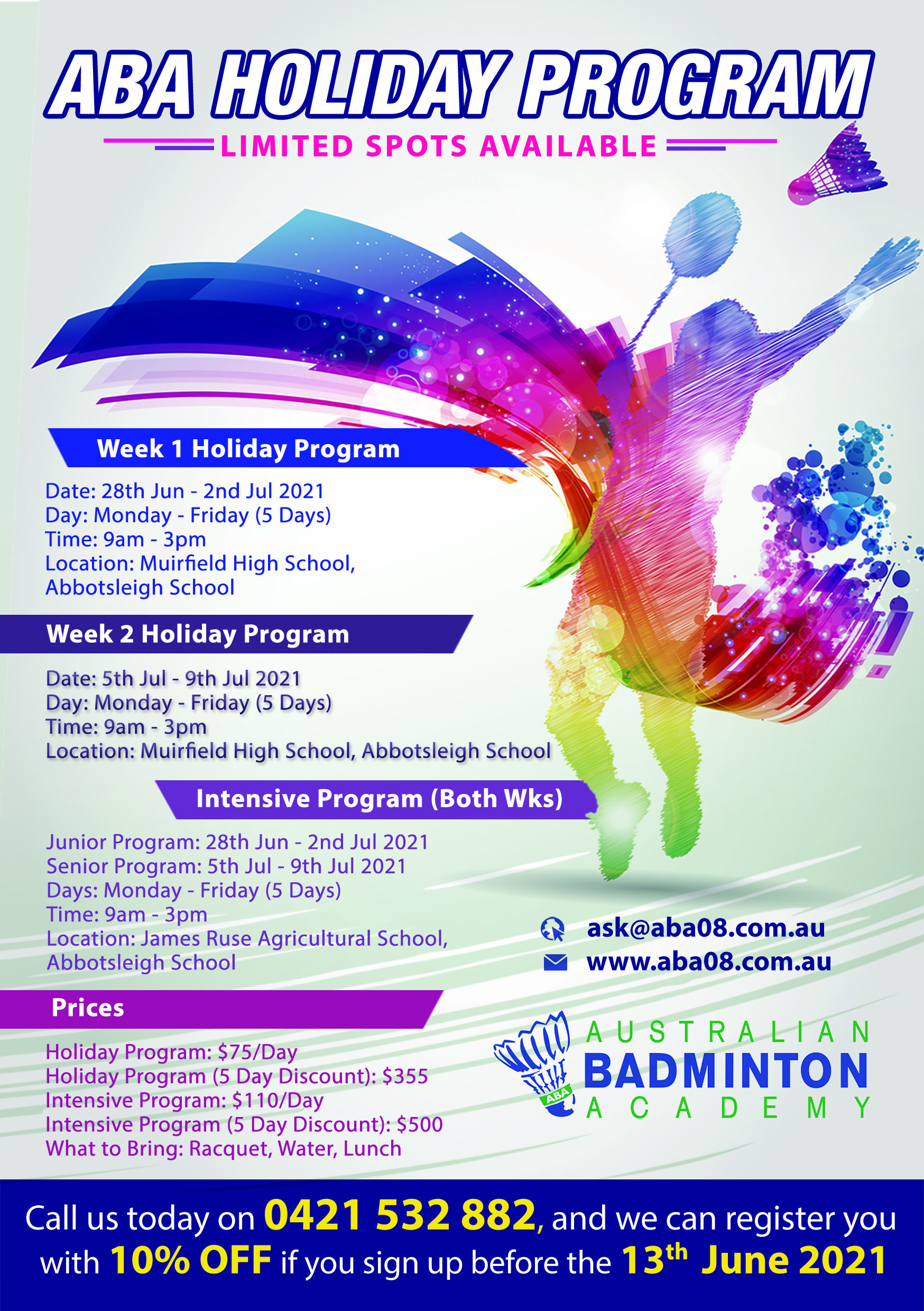 Australian Badminton Academy offers Holiday Training Programs during the break between every school term to encourage our students to retain the knowledge that they've learnt from our regular classes as well as to keep everyone active during the holidays!
When does it occur?
It runs during the holidays of every school term!
How much is it?
It depends on which course and how many days the student chooses to apply for, however if they sign up early there is a discount which they may be able to redeem!
Where is it?
ABA has locations at Abbotsleigh School, Epping Boys High School, Muirfield High School which generously provide us with courts during the break. However it is best to contact us for more information regarding upcoming camps to ensure that the information given to you is correct!
How can I find out more?
Contact ABA on 0421 532 882 for more information and stay tuned for updates coming up on the website!